Green Point Refrigeration Technology Service (Shanghai) Co., Limited, a wholly-owned subsidiary of BITZER, grandly opened
08.12.2021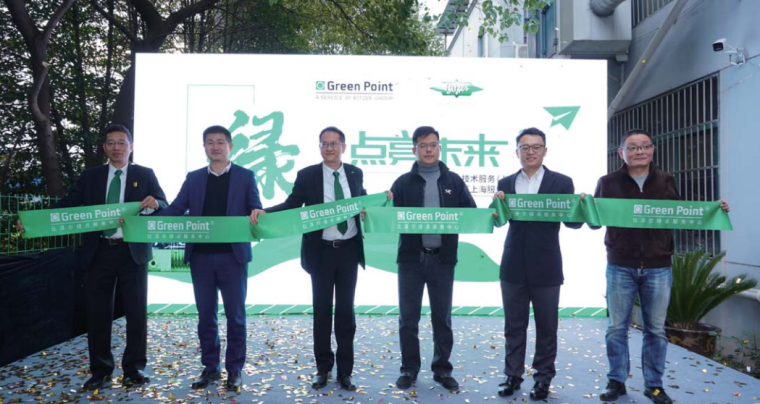 At the event, relevant personnel of BITZER China, representatives of local government, industrial associations, management of end customers, BITZER distributors and industrial media attended the grand Opening Ceremony.Mr. Martin Buechsel, Chief Sales & Marketing Officer of BITZER group, remotely from Germany via online connection sent sincere wishes for the new company.
During the ceremony, Mr. Shan Qifeng, general manager of Green Point Refrigeration Technology Service (Shanghai) Co., Limited and Mr. Lian Zhaocai of Jiangsu TOMILO Environmental Testing Equipment Co., Ltd held a signing ceremony and signed an annual strategic co-operation agreement for after-sales services. With the birth of this service company's annual VIP service customer No. 001, the expansion of new service business and new business model for the newly born service company set sail from here.
At the Opening Ceremony, BITZER also announced that its official flagship store of BITZER China, the Online sales platform, was officially opened at Tmall.com by Alibaba. This BITZER China flagship store at Tamll became an effective and direct interactive window for end-customers, contractors and BITZER partners. It will not only play a very important role in guiding customers to buy original BITZER spare parts and refrigeration lubricant, but also will offer quick service response to customers' demand and inquiries.
The establishment of an independent service company is also an expansion of services by "Green Point", to better realize and satisfy customer needs. Its main business is to provide original spare parts, refrigeration lubricant and to off er repair services for compressor users in China. In addition, it provides start-up commissioning, oil inspection, annual preventive maintenance services. According to the customer's needs, the new company will also provide our customers with technical training (both online and offl ine), technology and energy-saving solutions consulting, as well as relevant suggestions on optimization of refrigeration system.
In the near future, the service company will further extend its geographical coverage by adding more Green Point service centers throughout the country. With the completion of the national Green Point network, customers of BITZER will be able to enjoy more convenient, timely and professional local services. This development, together with other BITZER digital initiatives, such as BDN network and the Tmall online shop, will off er customers a streamline "online" and "offl ine" service integration experience and satisfaction.
On December 8, 2021, Green Point Refrigeration Technology Service (Shanghai) Co., Limited (GCN), an independent service company was established by BITZER in Shanghai China. At the same time, the first compressor service center in the air-conditioning and refrigeration fi eld, set up with high quality standard and high level of customer impression like a "4S" shop for cars was officially opened and put into use in Shanghai by BITZER. This opening marks another milestone of BITZER in China by deploying an important layout for after-sales service market. It is also an important strategic step for the implementation of BITZER global Evolve strategy, in which service business development plays a significant role.