BITZER GREEN POINT LAUNCHES DOWN UNDER
03.05.2018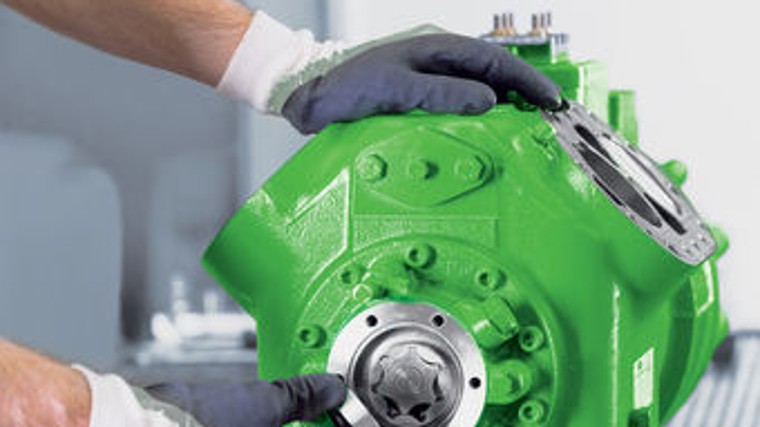 Recently BITZER Australia welcomed the addition of the Green Point concept to its well established business based in Sydney. Focussing on Green Point's global offering of after sales services including genuine spare parts, technical support and training; the Australian arm of the business will also provide a selection of localised services based on customer demand.
BITZER's former National Sales Manager Shannon Egan has stepped into the role of General Manager of Green Point Australia, and explains that the new services division is all about supporting customers for the life of the product.
"We've always been happy to assist our customers with after sales service and advice, sometimes many years after the equipment was originally supplied. Green Point really just crystallises this commitment for us: we are putting a definite focus on product lifecycle support."
BITZER Green Point Australia has already had success assisting customers with on-site commissioning and start up services and is developing the business rapidly in local markets with the appointment of a dedicated National HVAC&R Commissioner, Amir Shah.
"Green Point encompasses training, data monitoring and analysis, logistics, spare parts & oil, technology upgrades for efficiency gains, and commissioning assistance. It is a broad global brand that has already seen great success in other parts of the world, and in Australia we'll adapt the selection of services to meet the needs of the industry," says Shannon.
"We're working together with a series of Authorised Service Agents nationally to cover the vast geographical distances we have to contend with in Australia. Having a flexible team means we can grow organically and quickly meet the needs of local markets."
A recent project at a Queensland avocado farm required Green Point Australia to install and commission an ECOSTAR condensing unit and Buffalo Trident evaporator. The commissioning service was carried out efficiently and the facility was quickly brought close to optimum working temperature. Early feedback from this customer, along with feedback on similar projects, confirms that there is a significant opportunity in the market for these technical services.
"At this point we've had some really positive feedback from our key wholesale partners and contractors. The ultimate aim is to make life easier for our customers, and we're looking forward to rolling out a series of different ways that Green Point can do that."
AUSTRALIA Green Point
Australia 134 Dunheved Circuit
St Marys NSW 2760
Australia
Tel +61 (2) 8801 9300
Hotline 1300 248 937
Fax +61 (2) 9673 4698
Shannon.Egan@bitzer.com.au
Recently BITZER Australia welcomed the addition of the Green Point concept to its well established business based in Sydney.