MARINE AND OFFSHORE REFRIGERATION COMPRESSOR
04.01.2017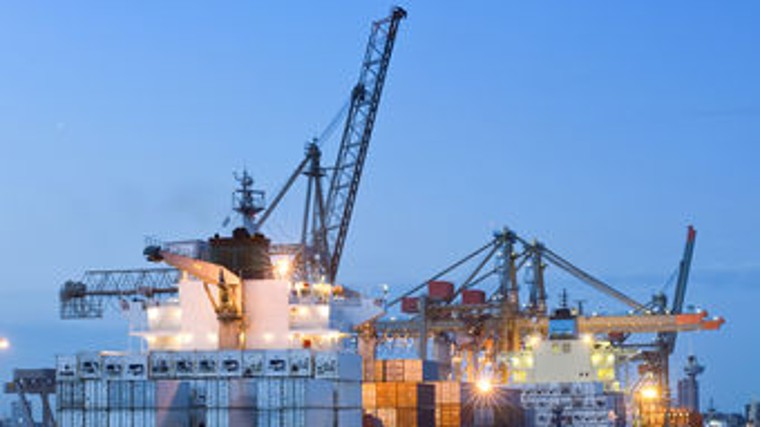 A specialist remanufacturing service for refrigeration compressors used in marine and offshore applications has been launched by Green Point.
The company was established by global compressor manufacturer BITZER to provide high quality as-new rebuilds of compressors, with the initial focus on static cooling applications such as food production, and the chemical and process industry.
Following success in this sector, it is now extending its operations to cover critical marine and offshore applications which require very high standards of engineering and quality control to ensure reliability in this challenging environment.
Will Pribyl, General Manager of Green Point in the UK, said: "Compressors operating in marine and offshore applications have a vital role in providing cooling for people, products and on-board processes. Compressors must continue to operate reliably despite being subjected to harsh and often extreme environmental conditions, rarely encountered by static cooling systems. Green Point provides the highest quality remanufacturing process available, returning units to as-new factory standard with rapid turn-around times and covered under warranty."
Green Point UK is the only compressor manufacturer with a remanufacturing operation in the UK. Part of Bitzer global compressor remanufacturing network, it was launched by the German compressor group in 2014, with the aim of bringing a new dimension of engineering quality and attention to detail to every stage of the process.
Will Pribyl says: "Most orders for replacement marine compressors arise from breakdowns, and speed of availability is a key issue. We have a huge advantage in being part of the global Green Point network. If we don't have a particular model of remanufactured compressor in stock, we have access to equipment held across the network. This has proved invaluable already, enabling us to supply exact the unit required at very short notice."
An example was a replacement project for Royal Fleet Auxiliaries following breakdown of a compressor on an Australian Navy vessel. It resulted in an urgent requirement for a large Bitzer CSH95 600kW compressor running on R134a refrigerant.
"There was no new replacement available in Australia, which led to a global search. We were able to tap into the international Green point network – and pinpoint an exact replacement at our sister Green Point facility in France, already remanufactured and ready for despatch." The unit, weighing 1300kg, was delivered and successfully installed on the Australian ship on a fast-track order, quickly restoring cooling duties for the vessel.
In another case, a ship en route from the Caribbean to Canada suffered an air conditioning failure due to a compressor breakdown. The UK-based maintenance company contacted Green Point, which arranged to fly a replacement remanufactured compressor out to Canada, to be available when the ship docked. The old broken unit was quickly replaced and cooling services restored.
Will Pribyl: "Ships have limited time in port, and turnaround time on key components such as compressors is critical. At the point of docking, the nature of a fault or cause of breakdown may not be known, and often there simply isn't time to disassemble the system to diagnose the problem and repair it. However, we are able to fly remanufactured compressors to wherever needed in the world, to enable a fast-track, like-for-like replacement in port to get cooling systems up and running again and vessels back on track."
Backed by BITZER's technical know-how, Green Point is able to upgrade compressors to as-new standard from any state or condition. The company fits new motors and replaces all wear components, while offering machines at a highly competitive price point compared to new compressors.
The quality of Green Point's remanufactured compressors is reflected in excellent reliability and extended working life. They are also up to 10 per cent more efficient than some competing units, due to the thoroughness of the refurbishment process and use of state-of-the-art motor technology.
For more details, please contact Will Pribyl at will.pribyl@greenpointuk.co.uk or call 08454 603007.
A specialist remanufacturing service for refrigeration compressors used in marine and offshore applications has been launched by Green Point.